Επίσημη Αντιπροσωπεία Ελλάδας & Κύπρου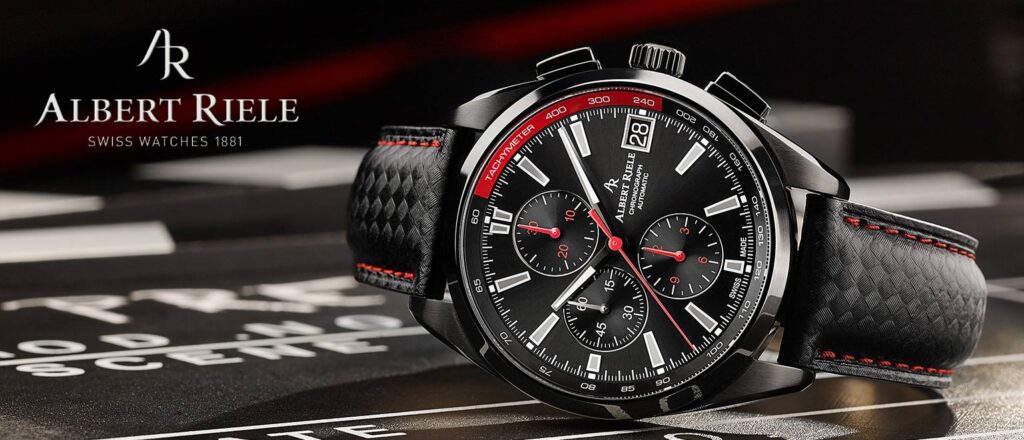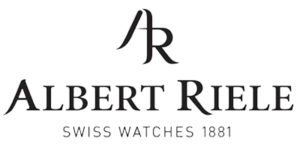 FROM RIEHLE TO RIELÉ
Rudolf Albert German Riehle (13 July 1839 – 4 June 1921) was born in Reichenbach in the Grand Duchy of Baden in the south of Germany. The Riehle family first lived in Reichenbach like Rudolf's parents Blasius and Magdalena. Soon after emigrating to La Chaux-de-Fonds in the early 1860s, Rudolf Albert married Adèle. At the age of 28, he had two children with his wife: a daughter, Louisa Adèle, and a son, Julien Albert. After his naturalisation in 1883, his German family name officially received the French form "Rodolphe Albert German Rielé". However, he had already been using the French name for more than 20 years in an abbreviated form: R. Albert Rielé.
JULIEN RIELÉ AND DEVOTION TO WORK
In 1895, Albert's son, Julien Rielé, married Julia Terrin. Shortly after, in 1896, they had their first child, André. It was normal in those times that the whole family was involved in the watch business. Therefore, Julien was looking for a nanny for Albert's first grandchild. In 1900, Julien had a second child, a daughter named Yvonne.
Julien was socially active. He was secretary of the "Cercle Montagnard" association where there was a strong spirit of mutual help and charity. The organisation was also politically inspired. Donations of the wealthier inhabitants played an important role in maintaining social order.
LOUISA RIELÉ AND MUSICAL INSPIRATIONS
Albert's daughter, Louisa, got married only a few years later, in 1897, to the wealthy Henri-Louis Vuille. Louisa was a passionate pianist and very successful musician.
She engaged in both creative work and the giving of private piano lessons. This is one of the inspirations behind the new Albert Riele collections, as well as the brand's commitment to patronage of music. Henri and Louisa had a daughter, Marcelle Louise and, soon afterwards, a son, whom they named Henri Albert. Louise continued performing in public until the birth of her second child.

ALBERT RIELE TODAY
The passion of Albert Rielé's daughter for music inspired the contemporary names of collections: Concerto, Premiere, Gala, as well as the brand's commitment to patronage of music
ECOLE D'HORLOGERIE DE LA CHAUX-DE-FONDS
In the mid-1870s, R. Albert Rielé became a teacher at the prestigious watchmaking school in La Chaux-de-Fonds. In the course of his 25-year-long career there, he gained recognition and a leading position at the department. In 1877, he was already member of the school board besides other well-known personalities such as Girard-Perregaux. Albert Rielé became an integral part of the school. In 1883, he was already responsible for one of the most important departments, i.e., the department of practical works, examinations, and exhibitions. A new building, thanks to which the school was able to further develop, was finally finished in 1885. To celebrate the opening of the new building, Albert Rielé organised a competition for the drafting of a watchmaking textbook that would improve and broaden the skills acquired at the school.

The school in La Chaux-de-Fonds became the headquarters of the municipal control office for civilian watches ("Bureau communal d'observation des montres civiles") in 1887. For this purpose, a mother clock was installed in the basement, and its operation was adjusted each day according to the time signal transmitted via telegraph from the chronometric observatory in Neuchâtel (L'Observatoire chronometrique de Neuchâtel). Electric chronometers, operated by the mother clock, gave the exact time in several workshops of the school as well as in the entrance hall, to be used by watchmakers and municipal adjusters. In 1894, Albert entered his two watches into the school's competition and received a certificate de marche.
In July 1900, Albert retired after more than 25 years of fruitful work as a teacher, head of the department, and member of the school board. This decision was due to the rapid development of his private company and his wanting to fully concentrate on it.

REGISTRATION OF THE FIRST TRADEMARK
In September 1881, Albert registered his family name as a trademark (R. Albert Rielé) for pocket watches. Due to a change of 1894 in the law that governed Swiss trademarks, Albert had to change this registration entry. As a result, the famous RAR acronym was created from the first letters of Rodolphe Albert Rielé.

ALBERT RIELE TODAY
The limited edition of the one hundred and thirty-five Family 1881 pocket watches refers in spirit to the roots of the brand
THE WATCHMAKING COMPANY
Rielé ran his own company which was officially registered in March 1883. However, he dealt in watchmaking many years earlier – in the 1860s. The birth certificate of his daughter Louisa Adèle already mentions that Albert was a watchmaker (French: horloger). He worked officially as a watchmaker in La Chaux-de-Fonds.
Initially, Albert Rielé's counter (French: comptoir) was a buying and selling office, but it turned into an organisation that dealt in both manufacture and trade. The counter became an atelier and watchmaking workshop that procured supplies, tools, semi-finished products, and all kinds of watchmaking elements such as watch cases, movements, dials, parts of movements, etc. All these things, supplied by local business partners, were assembled at Rielé's establishment.

Albert was not only a watchmaker. He was also involved in chronometry and was renowned for his precision, especially when it came to Breguet springs. Also, Albert Rielé was one of only a handful of people who had direct access to the markets. He worked for other traders and wholesale distributors in Germany – his home country. It is known that many pocket watches were exported to Germany for Nathan Ruben Fränkel (a watch wholesaler based in Frankfurt in ca. 1870-1905), most probably a business partner of R.A. Rielé.

Albert Rielé was very active and his work achieved a number of successes. His company grew and, in subsequent years, he hired several specialists to enlarge his team and be able to meet the demand for his watches. For this reason, a few times he relocated to bigger premises, offering more space to his new employees and adapted to the growth of his business. However, his business address always remained in Rue de la Demoiselle (currently Rue Numa-Droz) – the dream location for watchmakers in those years. An advertisement from 1896 suggests Rielé's strong ties to Germany. Albert was looking for an apprentice, but for a wholesaler in Germany, not for his own comptoir. This person was to do an apprenticeship at a wholesale company (French: maison de gros). That same year (1886), Albert participated in a watch exhibition in La Chaux-de-Fonds. He was one of the few producers who received a distinction for watchmaking.
CHRONOMÈTRE MARITIME: INSPIRATION
FOR MODERN MARITIME COLLECTIONS
During the years of growth, especially in the 1890s, R. Albert Rielé registered several additional trademarks. One of them was "Chronomètre maritime" (1901) which suggests that he also made chronometers for use at sea. The new Challenger collection, as well as the models from the Premiere collection, allude to this tradition. The trademarks covered not only movements but also watch cases, dials, and packaging. This shows that Albert manufactured and assembled complete watches. Most pocket watches by R. Albert Rielé were made from 14k gold.

In 1881, his 14-year-old son Julien was a student at the watchmaking school in La Chaux-de-Fonds, learning the craft of making watches (Albert worked as a teacher at the same time). After 10 years of working for his father, in 1892 Julien Rielé was granted the power of attorney at the company in order to support Albert in times of rapid growth and increased demand for workforce.

In the 1890s, the prosperous business and the increasing number of employees always kept Albert busy. He hired highly specialized employees, among others, experts in the assembly and finish of levers and cylinder escapements for his highly renowned watches. Moreover, due to the strong ties to his home country, Germany, Albert held the exclusive distribution rights for movements for watches by the German company Moeri which produced 50,000 lever movements per year.
Albert Riele World Match Racing Tour Limited Edition
ALBERT RIELE TODAY
The new Challenger collection, as well as the models from the Premiere collection, allude to the maritime tradition
Albert Rielé's watch movements were appreciated by control offices ("Bureaux d'observation des montres de poche") which were the predecessors of today's COSC (Contrôle Official Suisse des Chronomètres – the Official Swiss Chronometer Testing Institute). These included several institutions that had been established independently of each other in the late 19th century. The control offices received time signals (via telegraph from the institute in Neuchâtel) that were used as a kind of central clock for verifying the timekeeping accuracy of the movements submitted by watchmaking companies.
Albert submitted movements for testing to the control offices in Saint-Imier and La Chaux-de-Fonds several times. The control offices would award him "Bulletins 1ère Classe" (certificates of the highest quality). Furthermore, in 1894–1895, reputable control offices from saint-imier conducted a test that proved the very high timekeeping accuracy of the movements made by R.A. Rielé.

SUCCESSION BY JULIEN ALBERT AND THE LATER EVENTS
In 1903, at the age of 64, Albert passed the company to his son Julien. Julien's first decision was to move the company to Geneva. Julien was full of enthusiasm and idealistic visions, but his ambitious plans met head-on with the reality of mass production which diminished the interest in the noble craft of watchmaking. Many beautiful watch brands suffered from this trend. The unfavourable conditions resulted in discontinuation of production until the company's former glory was restored by entrepreneurs passionate about watches. A new chapter began for Albert Riele.